'Trail clearing on Sauvie Island'
Over the harsh winter, the trails around Sauvie Island have become littered with downed trees, blackberry bramble and erosion issues. Every year, Columbia Drainage Vector Control District heads out to the island to clear trails in order to find and identify standing water, which mosquitoes use for breeding, this process has the added benefit of making the trails accessible and safe for hikers and adventurers alike.
Sauvie Island is one of the initial hatching sites for mosquitoes, so accessibility is key! From the start of Reeder Road to the Lighthouse at the end is where CDVCD maintains and surveys for mosquito activity.
Please let us know if there is a tree (or other debris) blocking the path out there! Thanks Everyone!
Please enjoy some of the photos of CDVCD in action! [below]:
Left: [Mud along the trails, fallen trees along the trails and river banks; our truck will need a good cleaning at the end of the day!]
Right: [Seth Stellingwerf has his work cut out for him! All the trees behind him will need to be moved to proceed further down the trail.]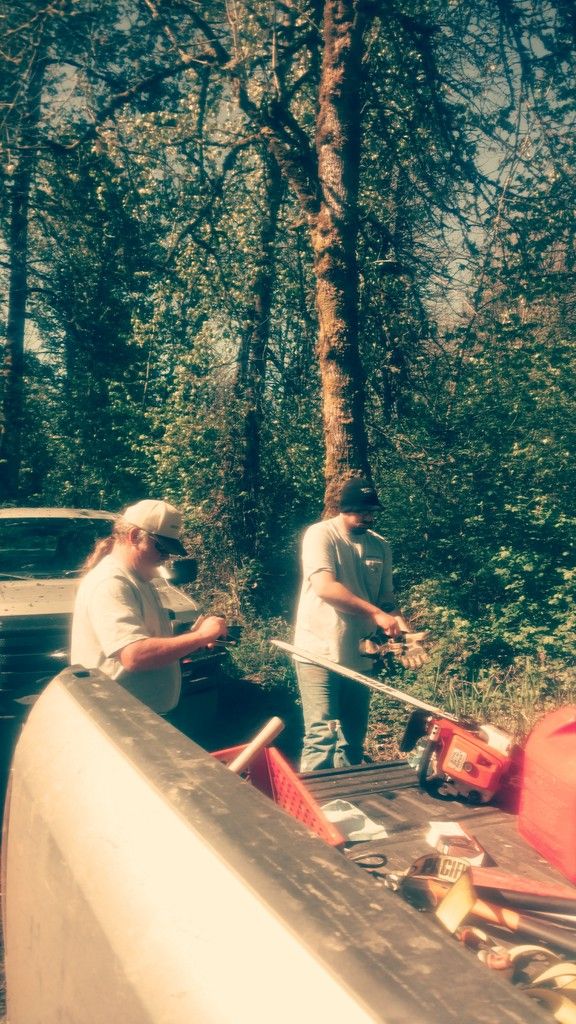 Left: [Gary and Michael McKeague-Foster putting on their PPE for Chainsawing.]
Right: [Gary Lumpkins taking a hard earned break!]
Left: [Seth Stellingwerf refilling his gas tank for MORE trees!]
Right: [Finally broke through the enormous pile of downed trees.....we found more ~ 100 feet up the trail!]
Left: [Just a beautiful picture capturing the wonderfully sunny day on Sauvie Island.]
Right: [Michael, Seth, and Gary at the start of tree cutting. ~ the end of Reeder rd.]
Copyright © 2017 Columbia Drainage Vector Control District. All Rights Reserved.